RBI Governor Press Conference Highlights
Reserve Bank of India's present governor Shaktikanta Das called for a press conference on May 22 to announce some major steps to revive the falling economy.
It was the third conference that he has called to deal with the Covid-19 crisis. The governor has announced some major decisions and plans, and below are some highlights of RBI Press conference.
RBI Governor's Press Conference
Reduction of Repo Rate– As it was his third press conference since lockdown, considering the fact that the lockdown has been extended once more, the Monetary Policy Committee of RBI (MPC) has announced their plan to reduce the benchmark interest rate or repo rate from 4.4 percent to 4 percent.
The committee has further planned to reduce the reverse repo rate to 3.35 percent to boost the banking sector of India, which will eventually contribute in the revival of Indian Economy.
The governor himself addressed the press and said, "Unanimous decision was taken to revive growth and mitigate the impacts of the coronavirus pandemic."
Extension of moratorium on term loans – Apart from reducing the repo and reverse repo rate, RBI has also announced the new date for moratorium in term loans.
In the wake to deal with economic slowdown, RBI has extended the suspension of term loan installments by six months and customers can now pay the same by August 2020.
The governor of RBI, along with the policy making committee has taken these actions to help our middle class people as their income has been affected since the start of lockdown.
He mentioned that these decisions would negatively impacts the national GDP, but these steps were indeed required.
"Simultaneous fiscal, monetary and administration measures will create conditions for a gradual revival of activity in the second half of 2020-2021," – RBI Governor.
---
Other Latest News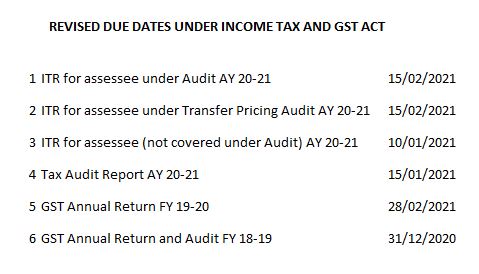 Government extended the deadline to file ITR for individuals & businesses, Check New Dates on this page.
Read More