Is PM's Economic Package beneficial for 'Tax Payers'?
The Prime Minister recently announced a 20 Lakh Crore stimulus package to revive the deteriorating economy of India.
It is to support and encourage industries, infrastructure, economy, and so on. It appears to benefit the small and medium size businesses along with the middle class families of India.
However, there is a set of people who believe that these promises are very different from the ground reality. Here is a quick review of the new stimulus package to make sure if it is actually beneficial for the taxpayers.
20-Lakh Crore Package has the below provisions for Tax Payers
• TDS/TCS rates have been reduced by 25% with an aim to provide more liquidity
• The last date for the filing of Income Tax Return for Individuals and Corporate sector has been extended till November 31, 2020.
• The last date for tax audit has been extended from September 09, 2020 to October 31, 2020. It will definitely give some relief to the tax payers.
• It will help the taxpayers to survive the economic crisis without breaking the tax laws.
• It will also motivate them to join in the nation-building process since the PM has invited everyone for the Atmanirbhar Bharat Abhiyan.
• The extension in the last date of Vivad Se Vishwas Scheme till December 12, 2020 will help the middle class families to stay calm and tension free.
• The extension of ITR and all other kinds of taxes and payments has let people live a stress-free life and given them some time to think and resolve the economical disputes between parties.
Conclusion
Now, these points seem to prove that the new economy stimulus package is beneficial for the tax payers as well as MSME's, but they are only on paper till now.
There are people with opposite opinions, and we would, therefore, have to wait to understand the pros and cons of the 20 Lakh Crore Package.
---
Other Latest News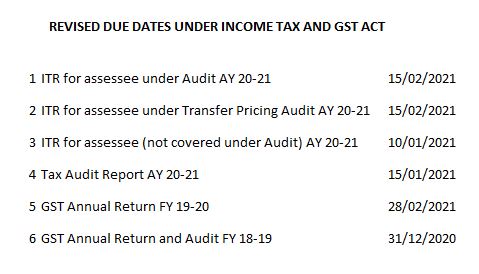 Government extended the deadline to file ITR for individuals & businesses, Check New Dates on this page.
Read More