Modify/Update your Import Export Code
Modify/Update your Import Export Code (IEC) Certificate through Digital Filings Online
Digital Filings can help you in…:

 Thorough evaluation of the required information

 Appointing and assigning an expert partner

 Following-up with Government authorities

Getting the IEC issued for your import / export business
Understanding the IEC Modification
With the help of IEC expert from DigitalFilings change or update your business details (Name, Registered Office Address, Mobile Number, Business activities and others).
IEC expert from DigitalFilings will help you update your details in Import Export Code Certificate within 24 hrs. It is essential to update every data of a company.
That is, branch details, activity status like manufacture or merchant in the Import Export Code. If not done so, then there will be consequences during the import-export process due to the mismatch details in DGFT and customs.
Almost everything is able to make modification IEC. Such as adding branch details, address change, change in PAN card number, a director change, deletion or addition of a partner, and so on.
What are the changes will be made in any IEC Code Modification
Company address or registered office address.
Change in Company Name
Registered Branch details or add Branch
Addition / alteration/ deletion of partner or director for any partnership firm or private limited company.
Change in Business activities
Change in registered mobile number and email id.
Bank details update/modification
GST Certificate
Cancel cheque
Company MOA/ AOA/ Incorporation certificate
Partnership deed / LLP deed
PAN card
Aadhar card
Digital Signature Certificate
We are Glad to Help!
All Importers or exporters who import or export goods into and from India require an IEC. Importers must mention their IEC during clearing at customs office, while exporters quote their IEC to send shipments across international borders.
Do Not Worry!
Seasoned team of vendor partners @ Digital Filing is trained to effectively get your IEC issued for YOU!…so that you can focus on your critical business tasks!
What People Frequently Ask…
How much time does it take to update modification on the DGFT portal?
To update the modification on the DGFT portal, it usually takes 1-5 days. Following the completion of the update, one fresh IEC Certificate will be issued by the DGFT.
Do I need to physically present for the process?
No, the applicants don't need to be physically present anywhere for the process. All you need is an internet connection in your Smartphone/Computer and the required documents with you. DigitalFilings is a 24×7 online platform where you can get the job done no matters even if you are present at the remotest location of India.
What are the documents required for IEC modification?
In the process of IEC modification, the required documents are namely:
PAN Card of an individual/business entity for which IEC is being issued
One valid E-mail ID
Phone number of the applicant
How do I check my IEC modification status?
You can visit here and check your IEC modification status once you complete the entire IEC modification procedure.
Is DSC mandatory for IEC modification?
Yes! Your DSC is mandatory in case of your Mobile number is not linked with the Aadhaar card.
Is there any Govt. fee of IEC modification?
The Govt. IEC modification charges required is Rs. 200.

"Heartfelt thank you for proficiently taking care of all the registration related tasks and letting me focus on my business operation without any stress."

– Srinivasan

"Highly impressed by the personal attention of the professional staff in getting the GST registration done and arranging the MSME certification for my business."

– Hari

"Thank you Digital Filings for all your professional and timely support in getting my company registered."
– Sachin Gupta

"I never thought it would be so easy to get my proprietorship firm registered. Thank you team Digital Filings. I will refer your proficient services to my friends too."
– Pawan

"Thank you for simplifying the so complicated filing and documentation and getting my business smoothly registered."
– Amit
Mission Statement
Every Partner at Digital Filings is Focused...

...to Provide a Comprehensive Legal Assistance Mechanism...

...Diligently Customized for Emerging Entrepreneurs!
We at a Glance...
Digital Filings is a leading business and legal services provider in India, assisting entrepreneurs in effectively and economically setting-up and managing their venture. Digital Filings consistently ensures that your venture is always compliant, so you can efficiently focus on making your business ascend.
Our strong network of proficient partners thoroughly understands the business specific regulatory/legal requirements and is focused to assist business owners at every stage of their venture.
Our panel of competent professionals, including Chartered Accountants, Company Secretaries, Lawyers, Cost Accountants, Chartered Engineers, Financial Gurus, and Business Experts are just a call away to gladly serve you.
Book your appointment

Today!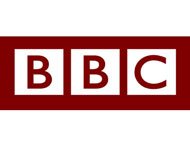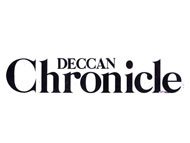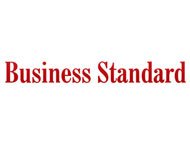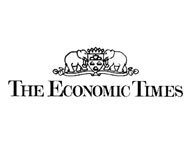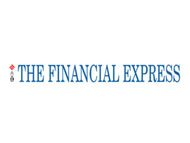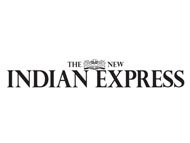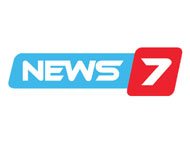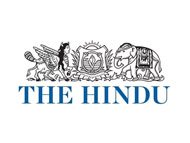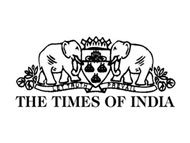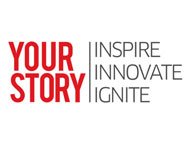 Knowledge Arena
Be our guest to browse the Knowledge Arena by Digital Filings and widen your knowledge-base. 
Digital Filings always strive to enhance the understanding of our patrons on the Nation's consistently modifying compliance environment. Our well-informed team of partners has diligently compiled numerous articles, guides, videos, and much more that you can browse anytime at your ease.

Easy Registration
Experts at Digital Filings can proficiently help in registering your sole proprietorship firm, either by getting you a GST / VAT Number, Service / Professional Tax Registration, a Shops & Establishments Act Registration, a Micro, Small & Medium Enterprises (MSME) Registration, or an Import-Export Code.

Supportive Team
The team of well-informed professionals at Digital Filings is just a phone call away to address every concern / query about the registration of your sole proprietorship venture. We will, however, put our best to make sure that all your questions are well-answered even before they strike in your mind.

Expert Support
Experts at Digital Filings precisely understand all of your requirements and strive to ensure that all the desired documents are in place so that you can effectively align yourself with every legal / administrative interaction. We will also provide you complete clarity on the process to set genuine expectations.