Trademark Registration
Trademark Registration is an intangible asset that promotes an entity's goodwill in the market and also safeguards its ownership.
Digital Filings can help you in…:

 Conducting a meticulous search of the Trademark Directory

 Comprehending your Trademark class needs

 Steer clear of legal complications

 Filing a petition for chosen Trademark

 Keeping you notified till attaining registration
Understanding Trademark Registration
A Trademark is a symbolic identity of a company which distinguishes its goods and / or services from its competitors offering similar products / services. An entity can use a name, symbol, word, photograph, logo, graphics, or number as a Trademark which provides a unique recognition to the product / service. Essentially, a registered trademark enables businesses to establish their brand value and trust for the offered products or services. Moreover, competitors are restricted to use already registered trademark for similar offerings.
Under the Trademark Act, 1999 the Trademarks are registered by Controller General of Patents Designs and Trademarks, Ministry of Commerce and Industry, Government of India. The Act classifies trademarks under the 45 varied industrial categories, named as 'Class'.
 As per the guidelines, a company cannot use an identical or existing registered Trademark. To eliminate piracy and protect registered users from any commercial loss, the Act also prohibits entities to use protected / already registered logos or otherwise generic, offensive, and deceptive symbols as Trademarks.
Key-Elements of MSME Registration
Lawfully Yours Only!
Trademark Registration assures that no other entity can use similar or identical Trademark, which is already registered. Any such act shall attract government interference to protect the concerned organization from any probable economic loss and also empower it to sue for such duplicity.
Assured Profitability
Trademark is considered as an entity's intellectual property and investing on its registration is surely a profitable affair. Once established as a brand, a registered trademark can be franchised, licensed, contracted, or even transferred, thus letting businesses make big-money in return.
Global Recognition
Businesses aiming to expand territorial boundaries of their product circulation or service offering can use trademark registration certificate for verification purposes to attain trademark registration in foreign countries as well. Foreign entities can also register their trademark in India.
Goodwill Gesture
A registered trademark uplifts trust and belief of the patrons and enable entities to improvise their brand's goodwill in the market.
Advantages of Registering Trademarks

EXCLUSIVE RIGHT
The registration of Trademark gives you the exclusive right to use of the registered trademark and indicate so by using ® next to your brand name.

CREATION OF ASSET
Registered trademark is a right created which can be sold, assigned, franchised or commercially contracted.

A LEGAL PROTECTION
In case you doubt that your trademark is being copied by anyone else, you can take up the issue legally and sue them if you have registered your logo, brand name or slogan.

DIFFERENTIATES PRODUCT
Registering a trademark ensures that competitors will not use it and hence the customers will not get confused .
GLOBAL TRADEMARK REGISTRATION
For any person willing to expand outside India, the trademark registered in India can provide a good base along with the Established Goodwill in the Country.

BUILDS TRUST AND GOODWILL
It helps in creating permanent customers who are loyal and always opt for the same brand.
Required Documentation Chart
Trademark Registration Documents
Details of the applicant
Scanned Identity proof (including AADHAR Card, Voter ID, Driving License or Passport)
Scanned Registration Certificate of the business
Appropriately filled authorization letter / Affidavit (Form-48)
Duly Furnished Trademark Questionnaire
Scanned image of logo / device mark (if used) in prescribed format
Notarized user affidavit
Sector or class of business
Nature and purpose of business
Address of Registration

Fill the Form & Make the Payment
➡

We will search the class of your brand
➡

We will draft the authorization letter (Form-48)
➡

Upload the Required Documents
➡

Our expert will file the TM Application
➡

You can use now ™ next to your Brand
➡
Prescribed Trademark Symbols
TM Symbol – '™'
A 'TM' Symbol can be used by an entity as soon as the application is filed with the registrar. It doesn't define the ownership of name or logo as it is an unregistered trademark. Its usage is granted with a clear view to caution the existing owner of infringement.
C Symbol – ©
C symbol stands for 'copyright' which is attained for reserved content, including artwork, literary work, written content, website content, and other similar. In India and most foreign nations, it is mandatory to use 'C' symbol to claim any valid copyright.
R Symbol – ®
One can start using the 'R' symbol on successfully attaining the registration certificate. As per law, the symbol protects a business from infringement of registered trademark and also authorizes trademark owners to sue those promoting product's piracy.
SM  Symbol
SM Symbol is similar to TM Symbol and does not provide any protection as it is also an unregistered trademark. It is primarily linked to entities operating under service industry, including Banking, Legal, and others that are defined under Classes 35 to 45.
We are Glad to Help!
Trained Experts @ Digital Filings can effectively assist you smoothly getting the desired Trademark Registered for your business, while you focus on to make your Brand Popular.
Basic
Package Include:

Trademark Application (Ownership) for any Brand, Logo, Business etc.
 +Govt Trademark Fees (Rs 4500)
Standard
Package Include:

GST Registration + Trademark Application + MSME, Complete Package
+ Govt Trademark Fees (Rs 4500)
Premium
Package Include:

GST Registration + Trademark Application + 12+1 GST Filing + MSME Registration
+ Govt Trademark Fees (Rs 4500)
How we Do It…
Trademark is a valuable asset of a business as it ensures a separate and unique identity to any organization. We @ Digital Filings can assist businesses in securing their brands from piracy through diligently applying for trademark registration.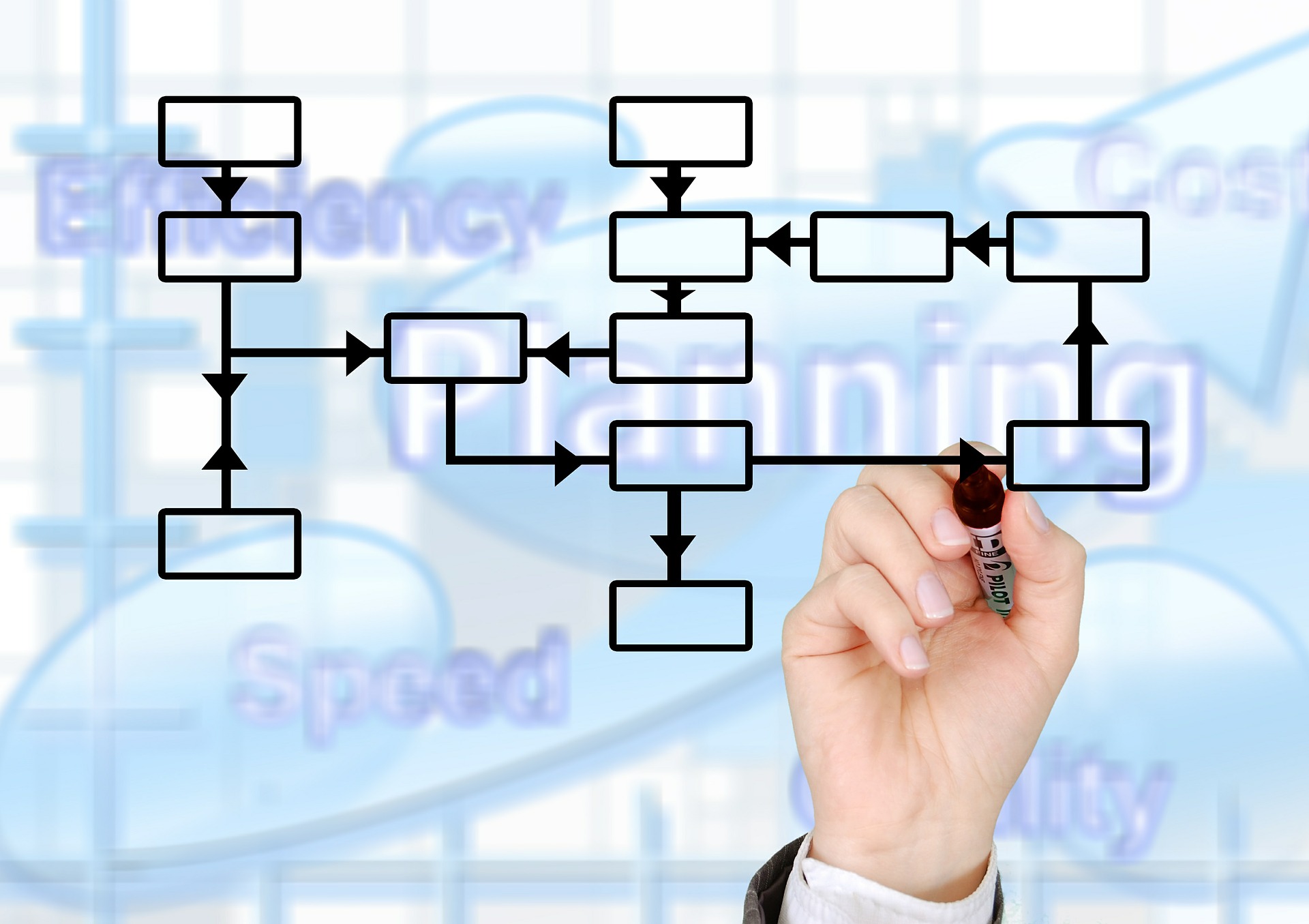 Not to Worry… if!
If trademark verification inspector rejects your trademark application, business owner / entity can plea and appear for hearing at the designated officer's desk. If the officer finds plea to be relevant, he will pass and forward the application to next stage. If, however, he is not satisfied, he will reject the application then and there. In case of further dissatisfaction with the reasons for trademark rejection, a business owner / entity can approach to the Intellectual Property Appellate Board.
Not to worry! an Expert Digital Filings executive can provide proficient assistant throughout this these steps, as well.
First thing First
It is mandatory to disclose all relevant information regarding the nature and purpose of business (if registered on the name of business) in Form- 48 to initiate the trademark registration process.
Let's Hunt for It!
Partners @ Digital Filings will initiate a thorough research on the availability of the requested trademark for the business. If the name or logo has already been taken, our partners shall suggest acceptable modifications to avoid any objection at the time of registration.
This is 'Classified'
Businesses are categorized majorly under 45 industry Classes by the authority. Proficient representatives @ Digital Filings will assist in correctly identifying the business class in order to make application process smoothly move further.
It's Half-Done
Post completing the documentation process, Digital Filings representative will file a petition of trademark registration with the concerned department and will arrange for the assigned TM number.
Attaining a designated TM number is considered as 'half-victory' as it allows businesses to use TM Symbol along with their desired trademark. Digital Filings will also assist business owners in tracking the progress of the registration application.
This is Critical Too!
Sending trademark registration request further for the Vienna Classification is quite a complicate task. It is an attempt at Classifying possible figurative elements of the filed trademark, into international standards of classification. Partners @ Digital Filings are groomed to efficiently manage these complexities and can assist businesses getting their desired trademarks in the most proficient way.
Inspection Time
During Vienna Classification process, designated trademark verification inspector will thoroughly inspect the trademark registration request and approve it post gaining complete satisfaction. The officer also has the full authority to state the obligation and reject the proposed application as well.
What People Frequently Ask…
What is the Government fee for filing trademark registration?
Government fee varies as per the nature of the business as below:
One Person Company (OPC), Hindu Undivided Family (HUF), Micro, Small, and Medium Enterprises (MSME), and startups registered under Startup India Initiative – INR 4,500/-
Private Limited Company (Pvt. Ltd. Co.) and Limited Liability Partnerships (LLP) – INR 9,000./-
What are different types of Trademarks?
Any expression including name, logo, slogan, graphic color, and / or others, which differentiates a brand from all other brands can be utilized as a Trademark.
Can someone file a trademark on its own name?
If the name or surname is not so common and / or rare then it may applied to be a registered trademark.
Can more than two owners have trademark?
A trademark presents the ownership of a product. A company with joint ownership or multiple partners can file together for a trademark and share ownership of the same.
Is it possible to change a trademark logo?
There is no specified procedure to modify the existing logo and to achieve this objective a company needs to go through the entire process of filing trademark registration again and there is no objection in doing so.
When can a firm start using a 'TM' symbol?
A firm can start using 'TM' after three days of filing an application and receiving the acknowledgment from the concerned authority. The symbol can be replaced with 'R' after acquiring registration. For a better understanding, we have discussed other trademark related symbols here-forth.
Can Digital Filings undertake assurance of approval of trademark?
A Trademark is approved post a thorough inspection by the concerned authority and its approval entirely subject to a successful verification. Partners at Digital Filings will, however, suggest you a unique trademark for your business, which would most-likely to be accepted.
What if a trademark is already taken, but under a different class?
If a trademark is already taken, however, being used under a different class, can be applied for registration only if the existing brand is not much popular.