Best Social Media Management Agency
Package Starting from as low as $499
24×7 Support
100% Results
Guaranteed Rankings
Tracking Reports
⭐⭐⭐⭐⭐ 4.9 (2995 ratings)
Join the Best Digital Marketing Agency Today
Specialization: SEO, SMO, PPC, Facebook Ads
Choose from Our Affordable SMO Packages
Basic SMO
₹4999/month
---
8 Posts

Content research

Any 2 Platforms

Static Creative

2 Videos or Reels

Monthly Reporting
Paid Ads (Google/Facebook/Instagram)

Ad Setup + 20% of the Ad Budget
Advance SMO
₹8999/month
---
15 Posts

Content research

Any 3 Platforms

Static Creative

4 Videos or Reels

Monthly Reporting
Paid Ads (Google/Facebook/Instagram)

Ad Setup + 20% of the Ad Budget
Enterprise SMO
₹14999/month
---
30 Posts

Content research

Any 3 Platforms

Static Creative

6 Videos or Reels

Monthly Reporting
Paid Ads (Google/Facebook/Instagram)

Ad Setup + 20% of the Ad Budget
Social Media Marketing Services
Leverage your reach in the digital space with social media marketing
We can help you lead the social media landscape creatively and strategically with our social media marketing services
Experience the ultimate social media noise
As the best social media marketing company in Delhi, we can give your brand a compelling voice by leveraging the power of social media. We have seasoned professionals well-versed in the best digital marketing tactics and the latest social media marketing trends to give your brand the dynamic growth it deserves. Being the leading social media optimization company in Delhi, we implement the right strategy at the right time to upgrade your brand image on Facebook, Instagram, LinkedIn, Twitter, etc.
It's time to garner more traffic and generate more engagement
Are you looking for the best social media marketing agency in Delhi? Then your search ends at Digital Filings, as we can skyrocket your visibility in the digital landscape by reaching the right people using the right tools and strategies through targeted ads. Over the years, our digital marketing agency has helped thousands of brands to establish their solid foothold in the digital landscape by creating and running result-driven social media campaigns. Our astute vision, fool-proof planning, and effective implementation of social media advertising services can boost your business digitally.
Improved Brand Awareness
Posting good quality content on your social media handles can help significantly increase your brand's organic presence.
Increased Traffic
With a strategic social media strategy, posting high quality engaging content, you can drive traffic to your websites and increase the sales. 
Build Brand Authority
Build a positive image on social media by engaging with your customers, replying to their queries and posting high quality original content.
Enhanced SEO Rankings
It is important to build your Social Media Platforms as they validate your brand's existence and Integrity.  Social media platforms are factors of SEO.
Enhance Brand Loyalty
Customers love being appreciated for their loyalty. Use your social media handles for promotional campaigns to help connect with your customers. 
Marketplace Awareness
Social media can also act as an effective complementary research tool, giving you all the information you need to understand your audience
What's Included in our Social Media Marketing Services?
Monitoring your Social Reputation
Monitoring reviews, feedbacks and sentiments about your brand on social media

Tracking  social media engagements from your campaigns

Monitoring all of your audience engagements and interactions
---
Thorough Competition Analysis
We will start with a thorough market analysis in your niche. 

Identify competitors in your space and study what works best and what does not. 

Devise a content strategy
---
Data Driven Paid Campaigns
Identifying your customer Avatar
Creating custom Ads and posts that enhances your business and brand
Performing various Split-tests to identify the right demographics and winning ads.
Managing and reporting on paid ads on social media outlets
Creating Engaging Organic Campaigns
Creating content according to market research

Scheduling content and posting it per best practices for your domain

Enhance your brand organically
---
Optimizing Social Campaigns
Optimizing your social media engagement rates

Optimizing the posts and content for leads and click-through-rate

Tracking and optimizing the ROI on all of the paid social media campaigns
---
Website & Social Media Integration 
Installing social widgets on your website

Integrating social feeds

Adding social media buttons like share on Facebook or Instagram, in your website's content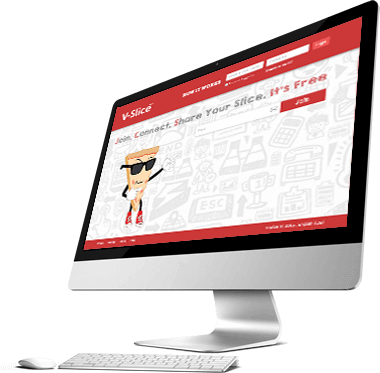 Why Choose Digital Filings?
At Digital Filings, our goal is to be the best when it comes to curating data-driven, result-oriented online marketing and Social Media Marketing campaigns. However, unlike other SEO or SMO companies, we operate from the perspective of the brand or customer.
Thus, if you own a business and have goals to market your products worldwide, and are looking for a partner to help you in getting more exposure and leads, then you need to look no further – your search ends at Digital Filings.
Some of the key benefits of SMM are:
Improved brand awareness
Increased traffic
Healthier customer satisfaction
Improved brand loyalty
Enhanced SEO rankings









5 Million+
Leads Generated
What social media platforms should I begin with?
The key platforms we recommend are Instagram, Facebook, Twitter, Linkedin and YouTube. Depending on your brand requirements and your budget, we will help you with a social media strategy and pick which platforms are a must for you.
Can you set up social media accounts for me?
Yes, we have professionals who would aim to find the best handles for your business. Setting up accounts on social media is easy, but a carefully planned handle will help in the long run.
Why do I need SMO if I am working on SEO?
It is true that both SEO and SMO are targeted to get you more brand awareness, inbound traffic and potential customers. That said, they work differently and both must be a part of your overall marketing strategy. In fact, in the world of social media, a well defined SMO strategy could be more rewarding than SEO.
How many followers can I expect in a month?
It is difficult to put a number to it, but a well designed SMO strategy will definitely help you grow your channel and improve brand awareness. Organic postings will take some time but boosting some of the key posts through paid campaigns would jump start your presence. 
How soon can I expect to see results?
We understand quick and sustained results are important for any business. We make sure to only use white hat strategies to get you results within a short span of time.
How effective is Social Media Marketing?
Social Media Marketing (SMM) is a very effective promotional tool if you are looking to increase your brand's exposure and create an impact on social media platforms for a company or a product.
What will I post on social media?
The content has to be designed per the Social platform we are targeting. Youtube needs highly engaging videos, preferably product videos if you can provide. Instagram requires Reels and stories to be posted on a regular basis. Most important is to come up with a strategy, keep posting engaging content, monitor and iterate.