GST Return Filing Services at just Rs 499 per Month.
GST Return Filings Services
CA Firms normally charge Rs. 2000 per Month for GST Filing.
Save Upto Rs. 18,000 annually
Send Scanned Sale/ Purchase Invoices on Email or Whatsapp
Send Sale/ Purchase Invoices Report on Excel
If you sell on E-Commerce Platforms, download and send the Tax Report on Email or Whatsapp
Save Time and Money with Digital Filings
1.Fill Form
Simply Fill the form, Make Payment and Get Started
2. Call to get Invoices Data
Send Invoice Data through Email or WhatsApp
3. Get GST Filing Confirmation
Your GST Return will be filed within 24 hours upon receiving the Data.
Customized Services
Complete End to End Services for Individuals/ Business Entities or any other Entity
Timely Submission of GST
We will submit your GST Return within 24 hours of submission of all details.
Benefits of GST Filing with Digital Filings
Filed by Chartered Accoutant
Your GST Return will be prepared and filed by our Experienced Team of CAs having Vast Experience
100% Transparency
You will receive report on every GST Return Filing with details of Tax Liability
E-Commerce GST Filings
Specialised Services for Sellers who work on Online Selling Platforms including Refund Adjustments.
Dedicated Customer Support
We are available 7 days a Week. You can reach us via Phone, Email & WhatsApp
Share Data in any Format
Data in Excel Format
Scanned Copies of Sale/ Purchase Bills
Sale/ Purchase report form Tax Software
All GST Returns Filings
GSTR-1
GSTR-3B
GSTR-4, etc.
Regular Reminders
Regular Email/ SMS Reminders
Latest Updates on GST Filing
Date Extension Notifications
Other Services
Details Updation in Certificate
Additional Place of Business
Deals on ITR Filing
5000+
Clients Served across India
15+
Years of Legal and Financial Expertise
50+
Team Members for Catering to your Demand
500+
Registrations every Month
4.9 ⭐⭐⭐⭐⭐
Highly Impressed by the Personal Attention given by the Professional Staff in getting the GST Filings done and registering the MSME certification for my business.
Mr. Jitesh Gautam
What People Frequently Ask?
What are the GST Rates in India?
The GST council has decided on a four-tier structure. The GST rate will depend on the type of goods and services. Currently, the slab rates are 5%, 12%, 18% and 28%, respectively. The rate for gold is yet to be decided and will likely to be the lowest of all. For example, the GST charged for eating at a restaurant is 5%, while the GST on services is capped at 18%. The law also states that for certain businesses, a GST registration is mandatory. Failing to comply with registering for a GST can attract huge penalties and fines under the GST.
What is GSTIN?
Here, 'IN' stands for Identification Number which is given to each GST Taxpayer and can be verified by logging into GST portal. A format is followed in creation of 15-digit GST Identification number as follows- first two digit contains state code (07 for Delhi), followed by 10-digit PAN number of taxpayer, 13th digit is specified according to number of registrations in state, 14th digit is 'Z' by default and the last digit always ends up with an alphabet which serves as a check code.
Basic
Only GST Registration
Package Include:

GST Registration Service & Expert Support till GST is Obtained
(Above price includes all taxes and relevant government fees.)
Standard
GST Registration + 3 Months GST Filing
Package Include:

GST Registration Service & Expert Support till GST is Obtained.
3 Months GST Filing (Above price includes all taxes and relevant government fees.)
Premium
Free GST Registration + 6 Months GST Filing
Package Include:
GST Registration Service & Expert Support till GST is Obtained.
6 Months GST Filing. (Above price includes all taxes and relevant government fees.)

"Heartfelt thank you for proficiently taking care of all the registration related tasks and letting me focus on my business operation without any stress."
– Srinivasan

"Highly impressed by the personal attention of the professional staff in getting the GST registration done and arranging the MSME certification for my business."
– Hari

"Thank you Digital Filings for all your professional and timely support in getting my company registered."
– Sachin Gupta

"I never thought it would be so easy to get my proprietorship firm registered. Thank you team Digital Filings. I will refer your proficient services to my friends too."
– Pawan

"Thank you for simplifying the so complicated filing and documentation and getting my business smoothly registered."
– Amit
Mission Statement
Every Partner at Digital Filings is Focused...

...to Provide a Comprehensive Legal Assistance Mechanism...

...Diligently Customized for Emerging Entrepreneurs!
We at a Glance...
Digital Filings is a leading business and legal services provider in India, assisting entrepreneurs in effectively and economically setting-up and managing their venture. Digital Filings consistently ensures that your venture is always compliant, so you can efficiently focus on making your business ascend.
Our strong network of proficient partners thoroughly understands the business specific regulatory/legal requirements and is focused to assist business owners at every stage of their venture.
Our panel of competent professionals, including Chartered Accountants, Company Secretaries, Lawyers, Cost Accountants, Chartered Engineers, Financial Gurus, and Business Experts are just a call away to gladly serve you.
Book your appointment

Today!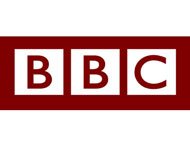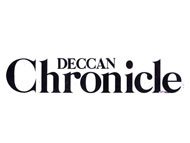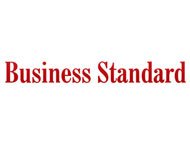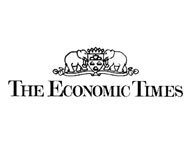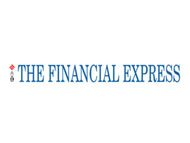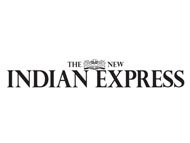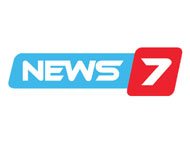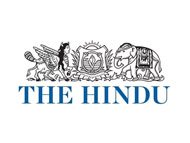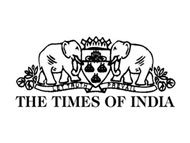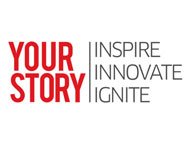 Knowledge Arena
Be our guest to browse the Knowledge Arena by Digital Filings and widen your knowledge-base. 
Digital Filings always strive to enhance the understanding of our patrons on the Nation's consistently modifying compliance environment. Our well-informed team of partners has diligently compiled numerous articles, guides, videos, and much more that you can browse anytime at your ease.

Easy Registration
Experts at Digital Filings can proficiently help in registering your sole proprietorship firm, either by getting you a GST / VAT Number, Service / Professional Tax Registration, a Shops & Establishments Act Registration, a Micro, Small & Medium Enterprises (MSME) Registration, or an Import-Export Code.

Supportive Team
The team of well-informed professionals at Digital Filings is just a phone call away to address every concern / query about the registration of your sole proprietorship venture. We will, however, put our best to make sure that all your questions are well-answered even before they strike in your mind.

Expert Support
Experts at Digital Filings precisely understand all of your requirements and strive to ensure that all the desired documents are in place so that you can effectively align yourself with every legal / administrative interaction. We will also provide you complete clarity on the process to set genuine expectations.
Start GST Filing Process Now